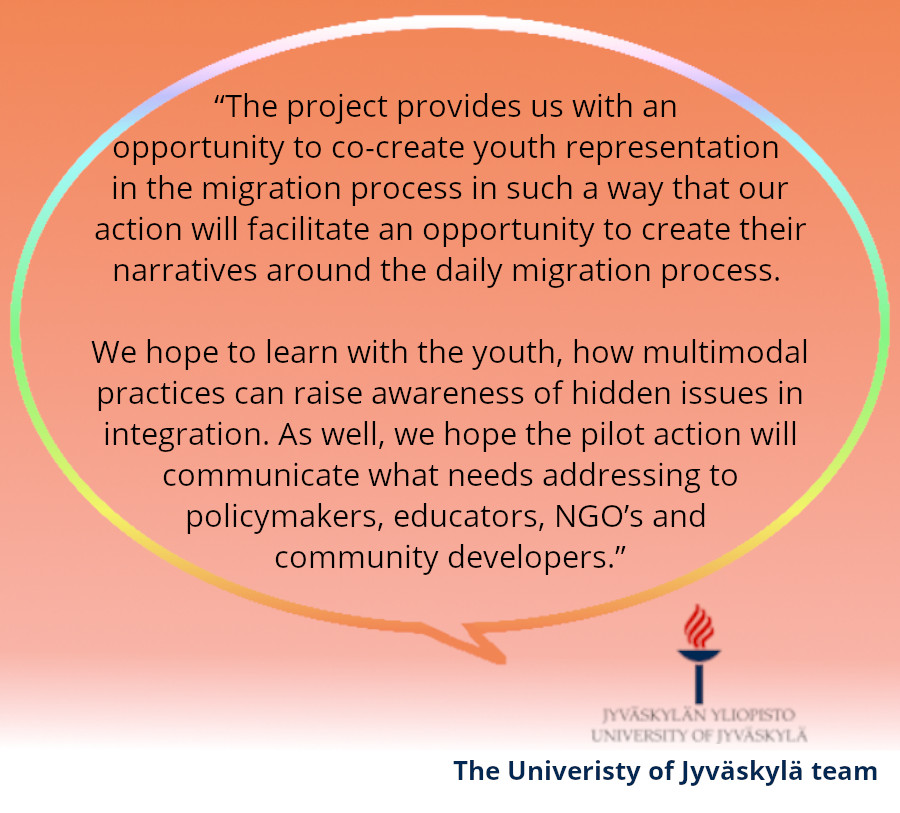 The University of Jyväskylä is an internationally renowned research university and an expert in education that focuses on human and natural sciences. The University is strongly linked to top national and international research, business and innovation communities. JYU has 15 000 degree students. Including adult education the total number is 40 000 students. The number of personnel is 2 500.
JYU has received HR Excellence in Research award. The recognition signals that the HR policy at the JYU can guarantee that the status of researchers at the University meets the EU targets. In Horizon 2020 JYU already has 45 projects including 12 ERC grants, 5 ITN projects, 5 MSCA IF projects and 3 FET Open projects. JYU is the coordinator of 6 consortium projects.
Role in NEW ABC:
Within WP5, re-test the pilot International migrations & (im)mobilities: offline/online practices,
identities, agency and voice of youth within temporary reception centres.
Present in WP1, WP2, WP3, WP6 and WP7.
The retesting of the pilot in WP5 will be carried out on the basis of the expertise in the domain of multiliteracies, social justice and collaborative learning competence.