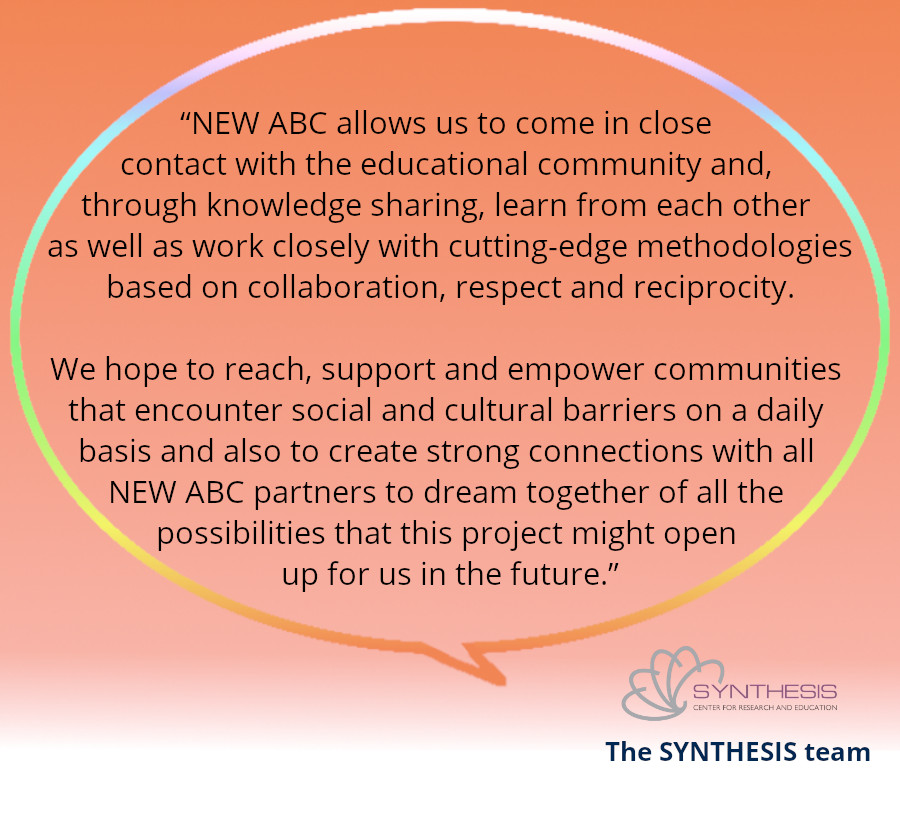 SYNTHESIS Center for Research and Education Ltd is a pioneering organisation which initiates and implements projects of positive social change in the fields of migrant integration and social inclusion, entrepreneurship, women's empowerment, and employment. SYNTHESIS is the leading institution in the field of social entrepreneurship in Cyprus.
SYNTHESIS provides non‐formal education to diverse and vulnerable groups with the aim to help them acquire the skills they need to lead a fulfilling and productive live. As a VET provider, SYNTHESIS is also delivering entrepreneurial and soft skills training programmes, particularly to people at risk of social exclusion, including women, migrants and refugees, individuals with learning and emotional disabilities, youth and long‐term unemployed individuals.
SYNTHESIS runs an exclusive unit on School Education which is working closely with schools for the development of entrepreneurial and life skills as well as on the implementation of programmes for environmental education, the prevention of violence, radicalisation, bullying and discrimination. The unit also provides counselling services to parents, children, and teachers.
Role in NEW ABC:
Leader of WP2 (Appraisal).
Within WP4, test the pilot The adventures of the Little Prince in the World.
Within WP5, re-test the pilot School contest: My school. Children as policy-makers.
Present in WP1, WP2, WP3, WP6 and WP7.