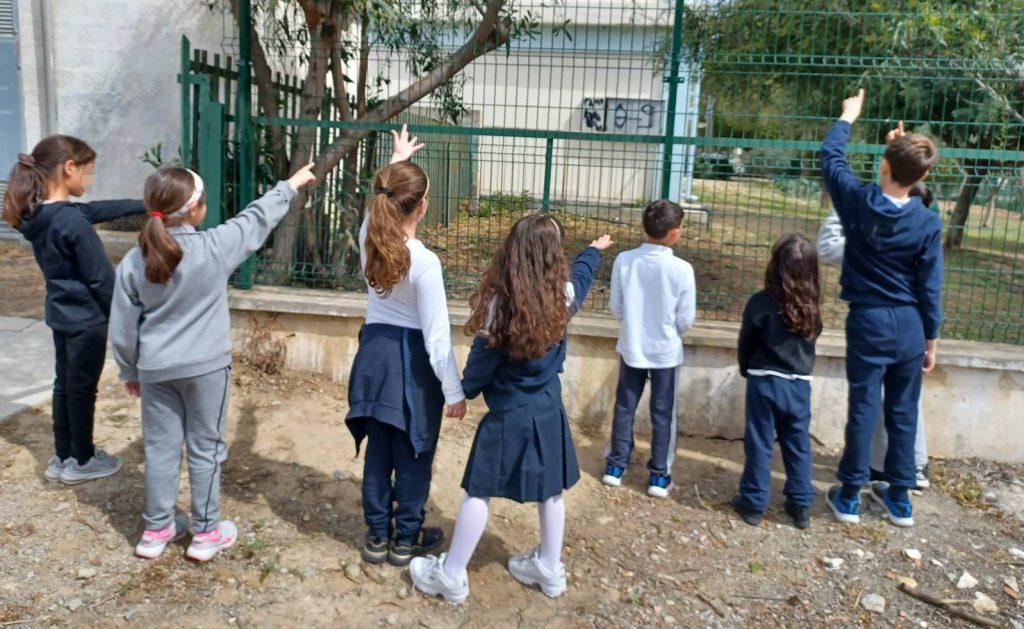 News
A Wall of Kindness for the school
This school year, the NEW ABC partner SYNTHESIS has welcomed a new inspiring adventure in the framework of the NEW ABC project: that of repiloting activities under the thematic umbrella of "My Ideal School" -an action that last year was implemented by the University of Bologna in collaboration with local Italian schools.
The Wall of Kindness is an activity that is currently being implemented by the teachers and pupils of the 1st Primary School of Palouriotissa (K.A'), inspired by one of the activities suggested by the Italian team last year.
The Central Student Council and the Environmental Committee of the school decided to co-create, next to the school's green area, the "Wall of Kindness". On this wall (painted by the third graders of the school) there are hangers where everyone can hang bags with clean clothes, shoes, toys or useful household items that they no longer need, leaving them available for families who might need them. Parents have also contributed as they translated the letter that will be shared with all parents and the community in Arabic, Ukrainian, and Russian languages. Pupils and teachers also wrote a letter to the Mayor of Nicosia asking to support the action and enhance its visibility.
It is important to mention that many parents showed great willingness to participate in the action and were very helpful, as they started hanging and taking from the wall bags with clothes and useful items. During the Easter holidays, the children and teachers of Pallouriotissa Primary School were delighted to find that the "Wall of Kindness" continued to function which was impressive and gave great satisfaction to the children. Undoubtedly, there was a great response from the Municipality of Nicosia officials, they visited the school and recorded the ideas they exchanged with the principal. Altogether, there was a great deal of mobility, especially from neighbouring schools after the distribution of the triptych.
In conclusion, the "Wall of Kindness" was a collective creative journey, which was enjoyed by all stakeholders (children, parents, teachers, Municipality officials, community). The children felt satisfaction because their actions brought tangible results and saw a great response from parents and local stakeholders. The work will continue to be there – quietly and in the long term. It will continue to serve the local community by adding a pebble of support and solidarity to our fellow human beings in need. Through this action, community building and unity was achieved, while many learning objectives were also achieved and values and attitudes to life such as cooperation, empathy, love, kindness and giving to our fellow human beings were cultivated.
We are looking forward to sharing more updates on the activity, as well as many more actions implemented in schools across Cyprus!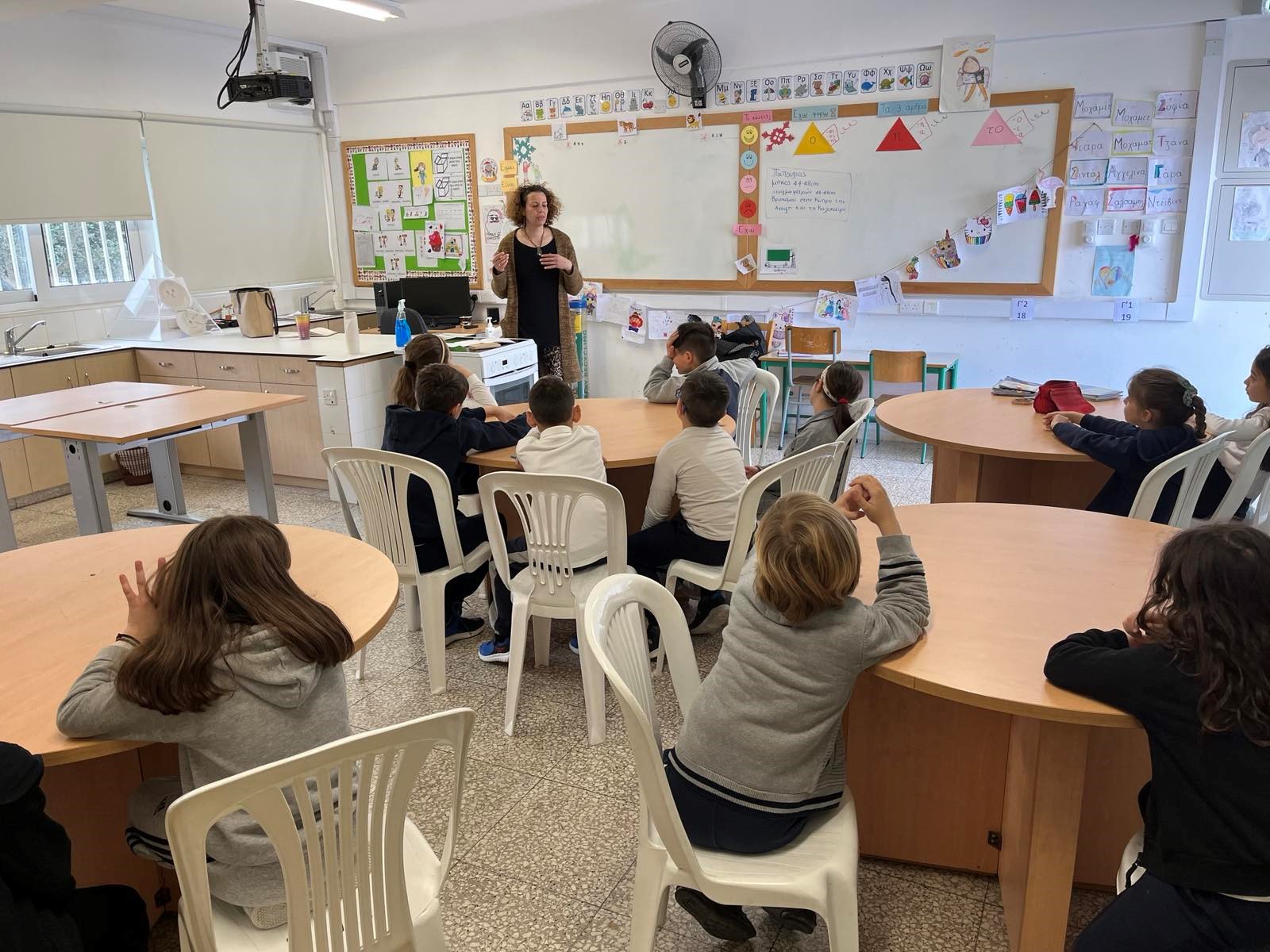 Share on Facebook
Share on Twitter
Share on Pinterest