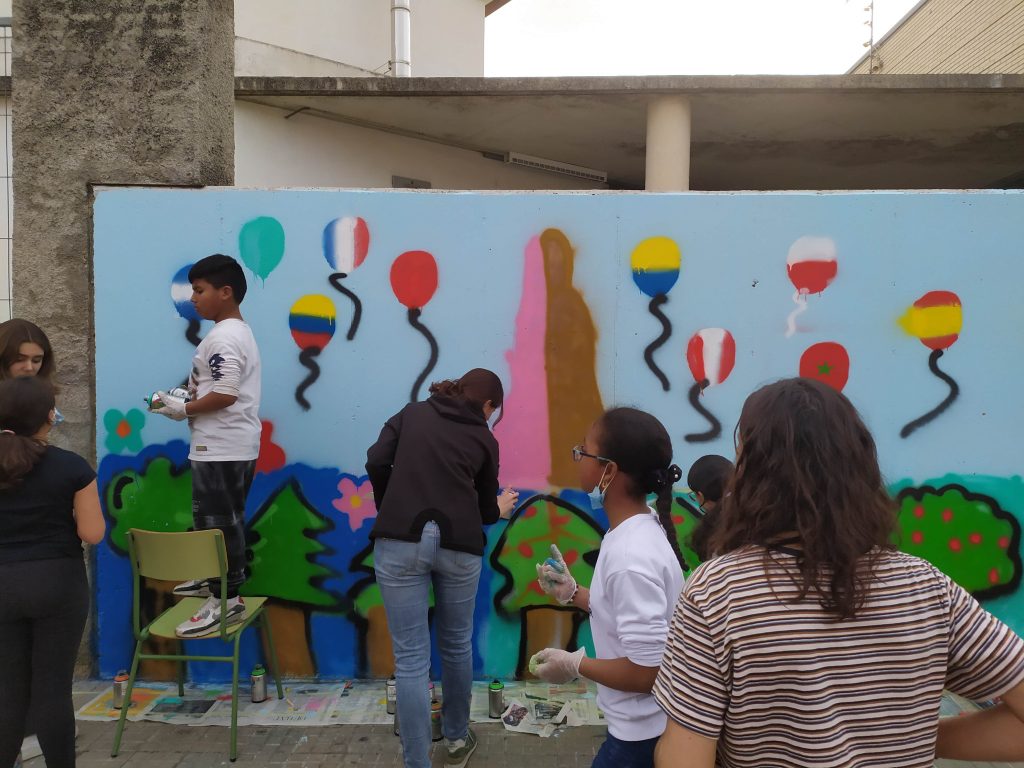 News
Working on cultural and linguistic diversity in four schools
Within the implementation of the pilot action "Together we learn our worlds", members of the NEW ABC partner UAB have conducted several activities in four schools close to the university. Work has been carried out on cultural and linguistic diversity, highlighting this heritage of the neighbourhood and the families of the participating children.
The activity is based on the action 'Together we learn our worlds', implemented in Poland by Interkulturalni. Leonor Morral, a psychology student at the UAB with a scholarship in the programme, explains the implementation of the project in the workshops: "This project has had nine sessions and the two activities that students liked the most were, on the one hand, an outing around the neighbourhood, where they went in small groups collecting different information about the linguistic environment, posters in different languages, interviews with people, to discover a bit about the neighbourhood at these levels. And, on the other hand, the artistic creation, was graffiti".
So, the children went on outings around the school to find out first-hand what languages are spoken in the area around the school. Everything they saw and learned on these outings has been used to create the final product, which contains information about 4-8 points of interest, such as images, audio and/or video, sound recordings and other sensorially evocative elements. This product was publicly presented to children's families of the schools involved and will soon be available open access.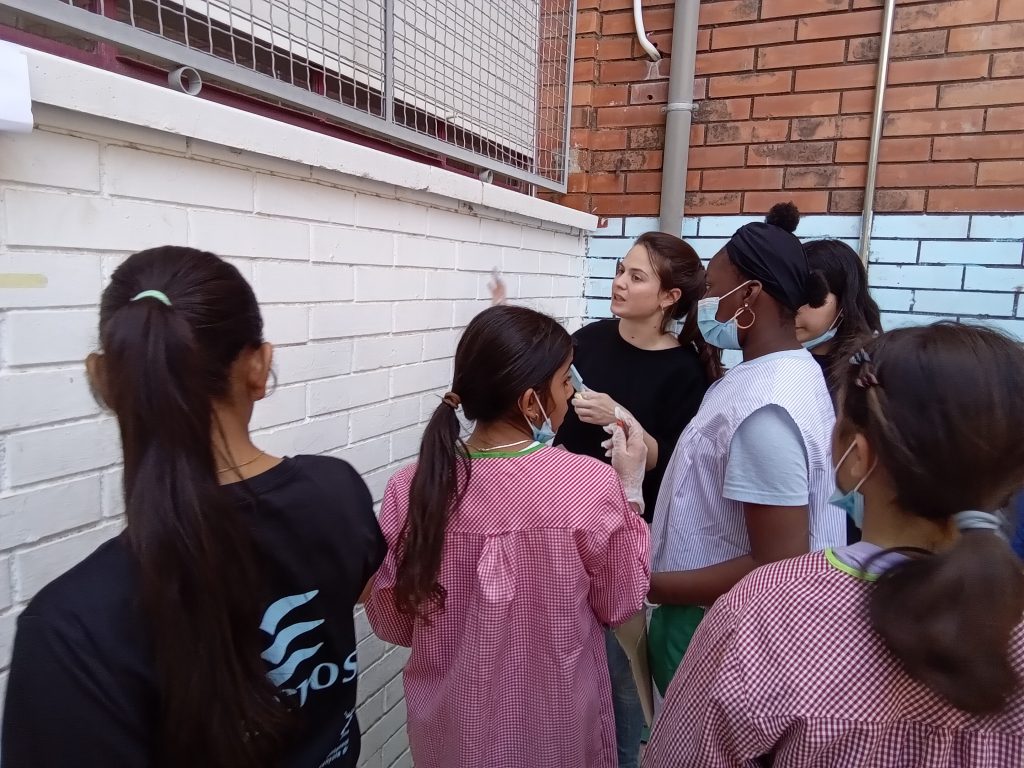 Share on Facebook
Share on Twitter
Share on Pinterest