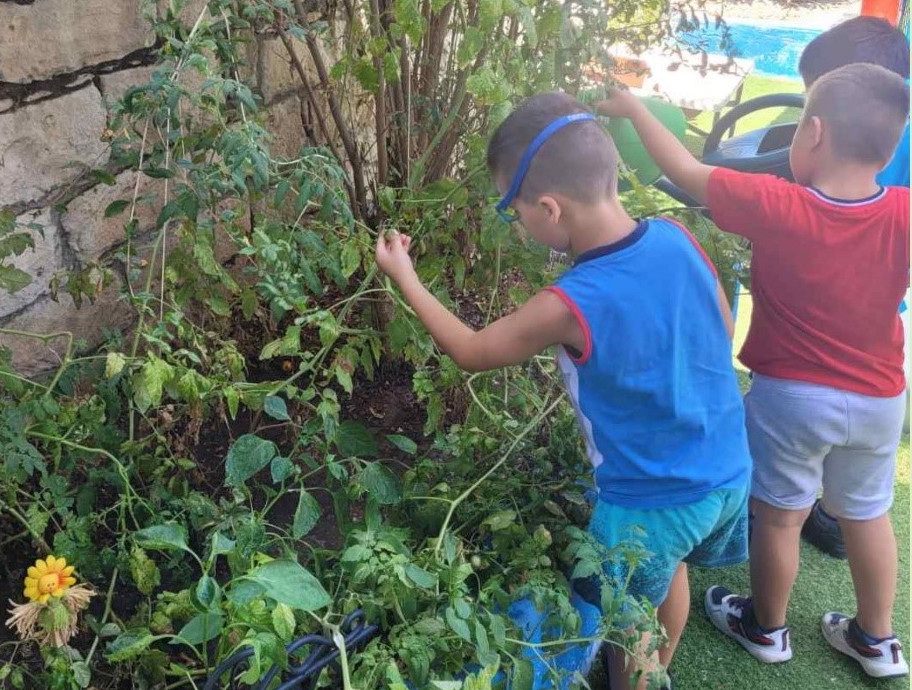 News
Our own vegetable garden
The children of the Kindergarten of Agios Antonios in Limassol, with the help of their teacher and the headmistress, created the activity "Our own vegetable garden" within the framework of the NEW ABC project. The source of inspiration for the implementation of this activity was the discussion that took place with the children after the presentation of the activities of the Italian team on the ideal school. Through dialogue and listening to all the opinions, the children concluded that they would like to have their own special space, outside the classroom, in the schoolyard, where they could be active every day, which was akin to the activity "Renovating a room" of the Italian team. After field research they saw that the only available space in the schoolyard was a patch of dirt and some old pots. So, they decided to create their own vegetable garden there.
The children themselves brought the idea to the headmistress of the school, who immediately supported their idea and helped in the implementation of the action by providing materials and anything the children needed. The creation of the vegetable garden started and all the participants (teachers, children, researchers, headmistress, school assistants) put new soil in the area, dug it up and then planted and watered their vegetables.
Every day, at various times, either during teaching or recess, the children visited the vegetable garden for observation and care. In the classroom, there was often a discussion about how the vegetables were growing and the children would make suggestions for its improvement. After about 3 months of tending the plants daily, the children started cutting their first vegetables, such as parsley, cilantro, lettuce, and cherry tomatoes. They made salad together and ate together at break time. The vegetable garden became a place where the children felt that they belonged, that they and they alone were responsible for its preservation, that they could spend time there as they pleased, and that they could observe and experiment.
This action highlighted the importance of experiential learning through which children are motivated and become more active participants in the educational process. Children learned to cooperate and work in teams to achieve a common goal. They learned to function more efficiently and thus felt satisfaction and joy in their achievement. Together, this activity gave teachers and children the opportunity to engage in something that provided them with genuine interest and joy. The process enriched the children with knowledge and positive emotions. Contact with nature helped the more shy and introverted children express themselves more and improve their verbal communication. In short, through this activity, the children developed skills of cooperation, teamwork, responsibility and caring.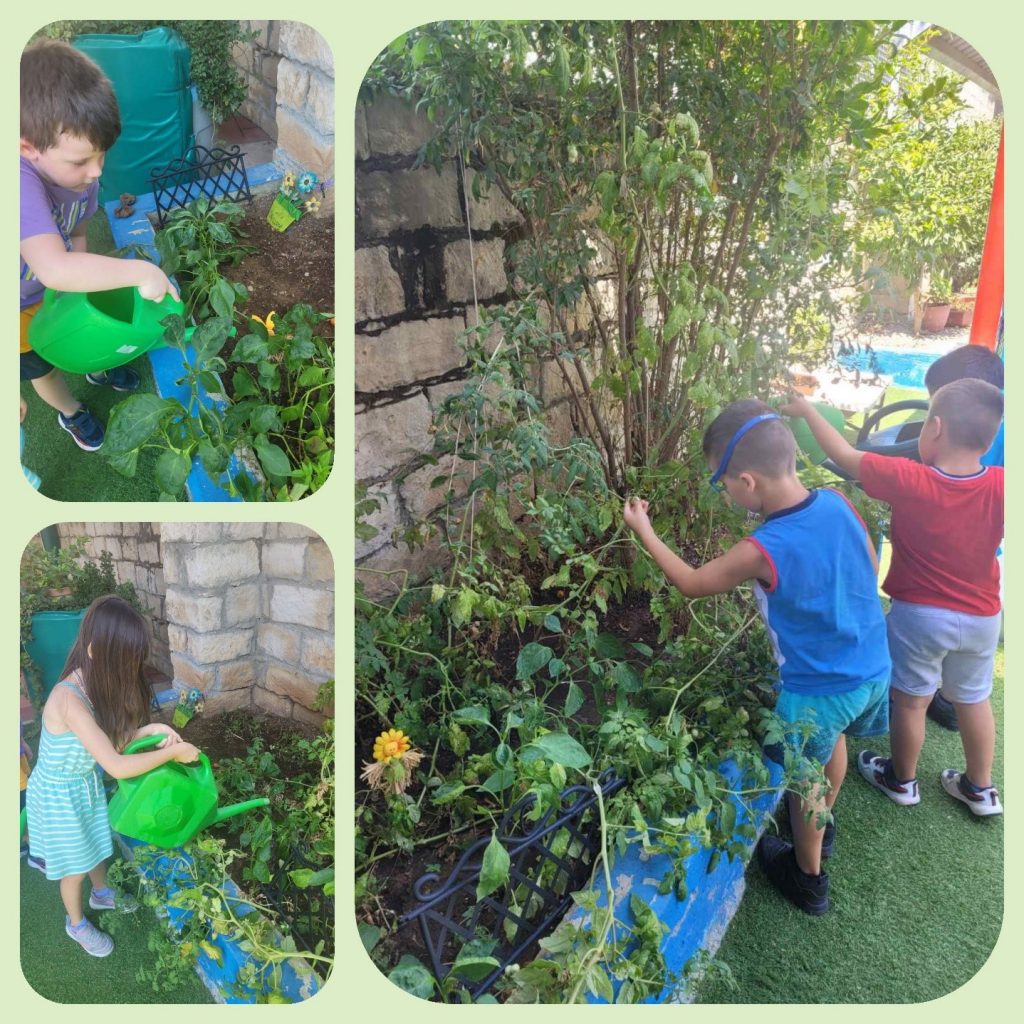 Share on Facebook
Share on Twitter
Share on Pinterest