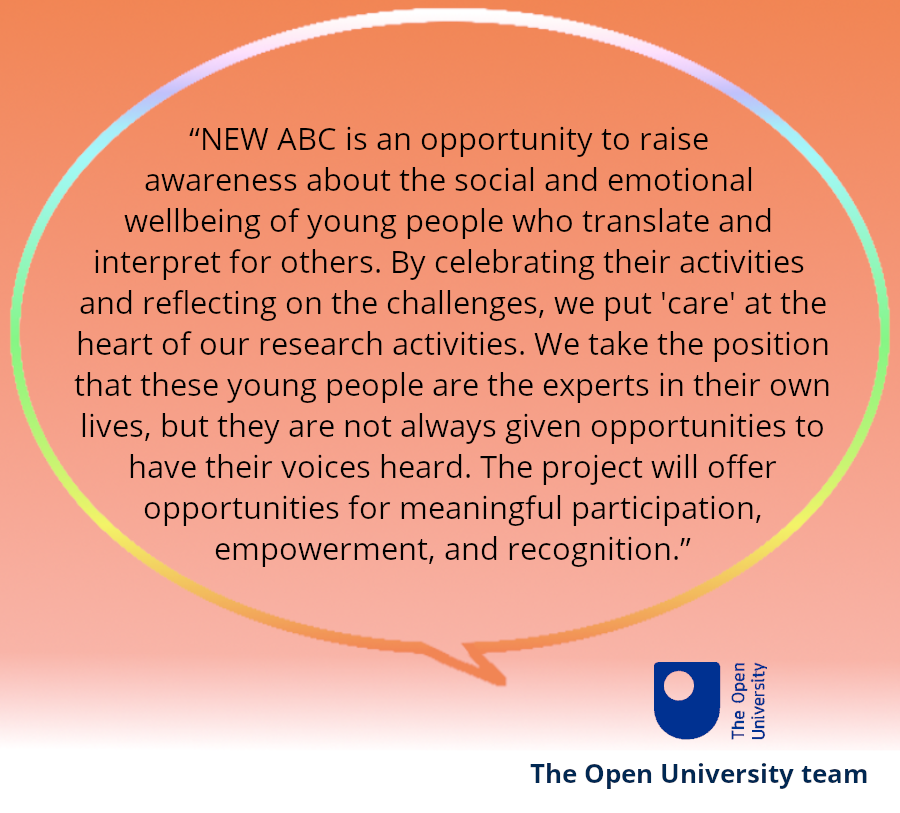 The Open University is the leading university for flexible, innovative teaching and world-leading research in the United Kingdom and in 157 countries worldwide; uniquely placed to understand the needs of part-time students, combining their learning while earning. A key part of the OU mission is to provide 'educational for all' and our students are people of all ages and backgrounds.
NEW ABC sits in the Faculty of Arts and Social Sciences (FASS), and specifically, in the School of Psychology & Counselling. The Faculty is the largest and most diverse at The Open University, with some 50,000 students studying modules with excellent completion rates and consistently outstanding student satisfaction ratings. As for the The School of Psychology and Counselling, it has an internationally recognised reputation for developing theory and methodology, and applying psychology in a variety of settings with wider societal impact.
Role in NEW ABC:
Within WP4, test of the pilots Teacher training and family involvement in pluralistic approaches to language education (with the University of Bologna) and International migrations & (im)mobilities: offline/online practices, identities, agency and voice of youth within temporary reception centres.
Present in WP1, WP2, WP3, WP5, WP6 and WP7.