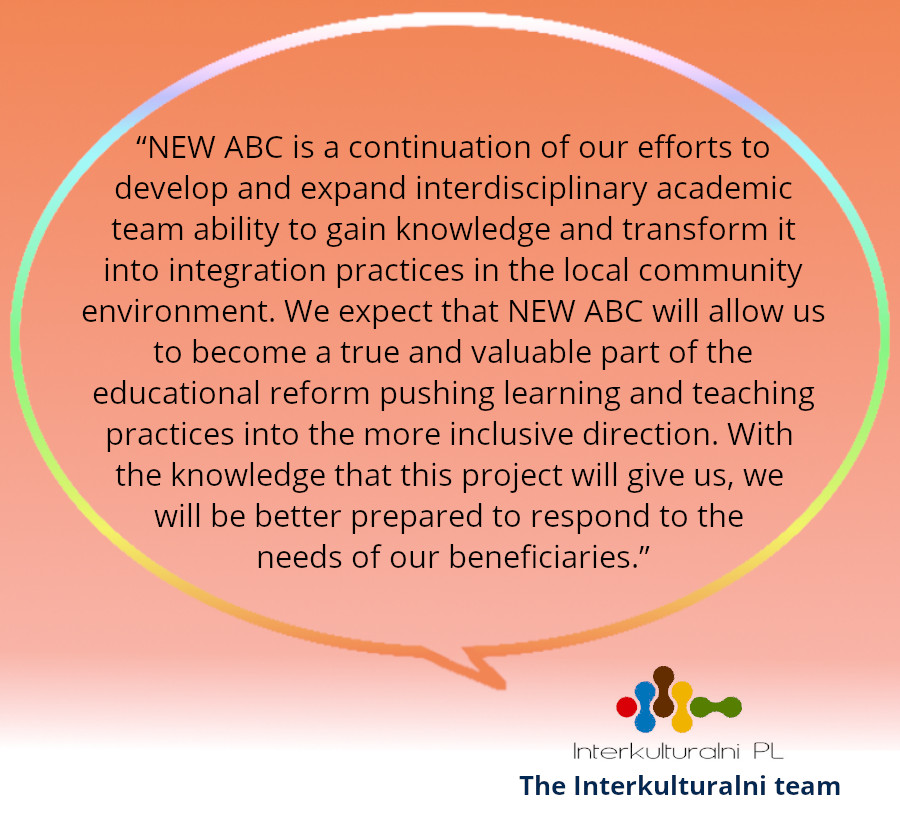 Interkulturalni PL Association is a non-partisan and independent nongovernmental organization founded in 2010 in Kraków, Poland by academics of various expertise and affiliations in order to work in the field of migration policy. For the past 9 years association became a leading entity in the field of migration studies and integration of the migrants both locally and nation-wide. Members of the association, due to their academic background, work closely with Jagiellonian University in Krakow as well as other local universities and some other academic and think-tank institutions throughout the country. Apart from the academic experience, members of the association are also practitioners in the field of their expertise, mainly as teachers, anti-discrimination trainers, lawyers, migration experts and social workers who conducted multiple national and international projects on migrant integration, mainly focusing on local policies and solutions.
The association has conducted multiple project aimed on effective integration of migrants, education of the host society and promoting non-European cultures across the country. Some of the projects were recognized as best practices on the European level. Currently the association is a partner in MiCREATE Horizon 2020 project.
Role in NEW ABC:
Lead WP1 (Base).
Within WP4, implementation of the pilot Together we Learn Our Worlds
Within WP5, re-test the pilot Mentorship for a better integration.
Present in WP2, WP3, WP6 and WP7.