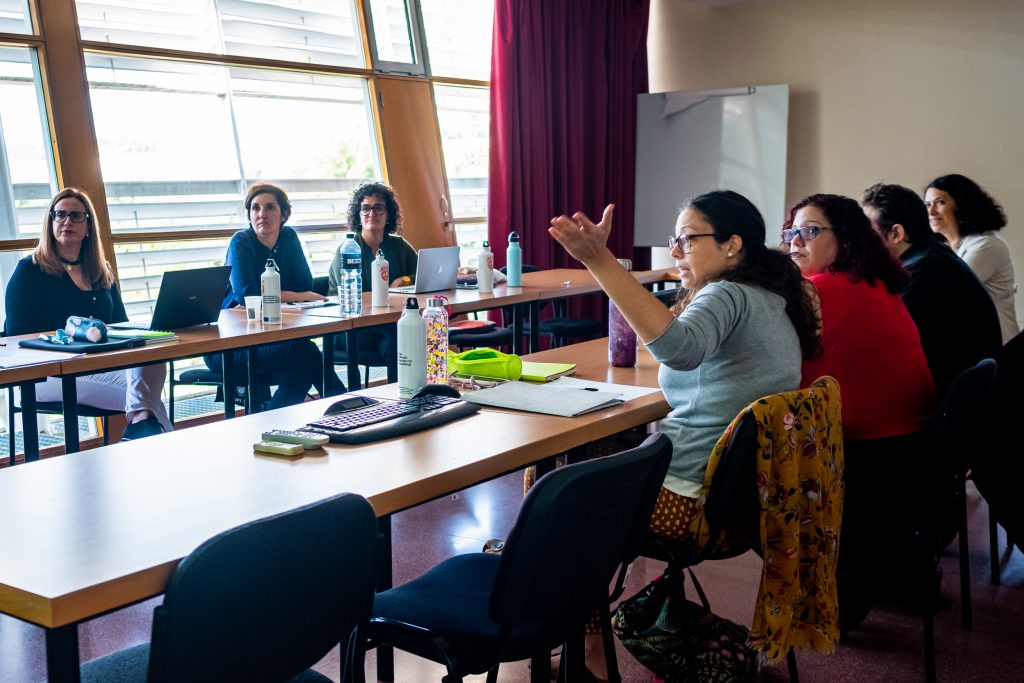 News
NEW ABC has started the mentoring and re-piloting phase
During autumn 2022, the NEW ABC partners that have designed, co-created and tested the pilot actions are visiting the partners in charge of re-testing them. The aim of these visits is that the partners that have already tested to provide mentoring to those implementing them in their own locations.
As co-creation is one of the pillars of the project, it is well known that each pilot action implementation will be different and uniquely shaped by the geographical and social context within which it takes place. Nevertheless, the lessons learned by the partners that have already implemented the pilot action may be very useful for partners that are about to adapt it.
On 25 October 2022, for example, partners from the University of Turin and the University of Bologna visited partners from the University of Barcelona. During this visit, they offered mentoring for the replication of the pilot action Teacher training and family involvement in pluralistic approaches to language education. They discussed multilingualism at schools and shared very interesting experiences.
As part of their mentoring visit to Catalonia, the partners of the Italian UNIBO and UNITO teams conducted a training session at the school El Viver, where the UAB team is going to implement a repilot activity of the NEW ABC project. Both the Italian and Catalonian partners visited the school.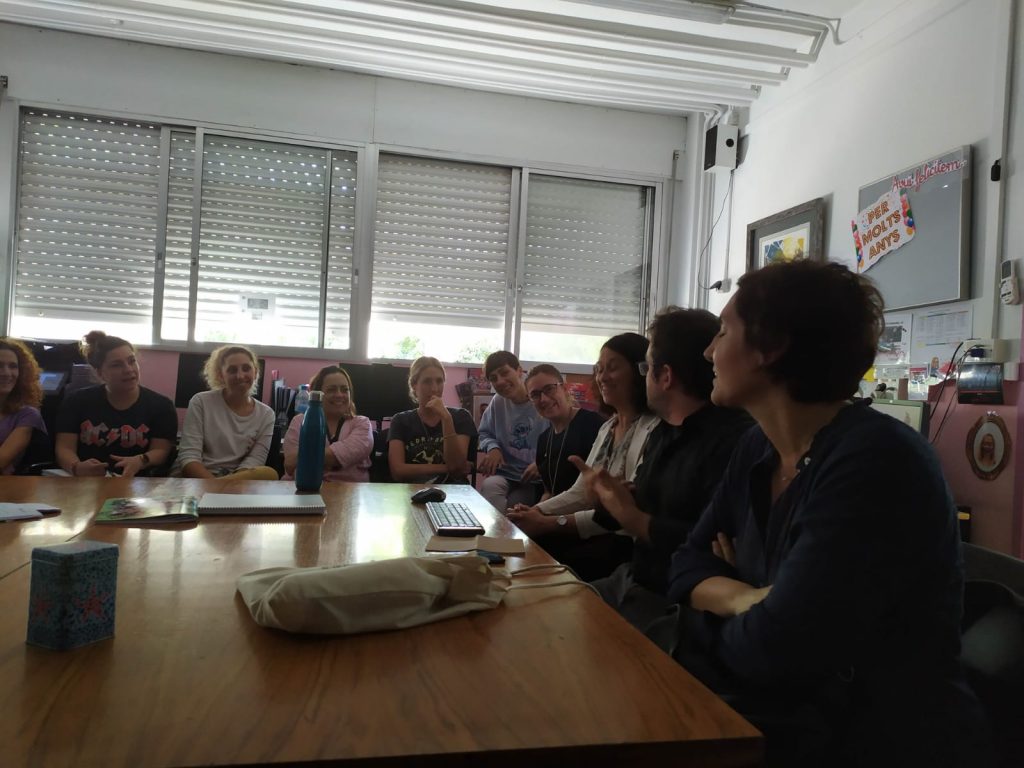 Share on Facebook
Share on Twitter
Share on Pinterest