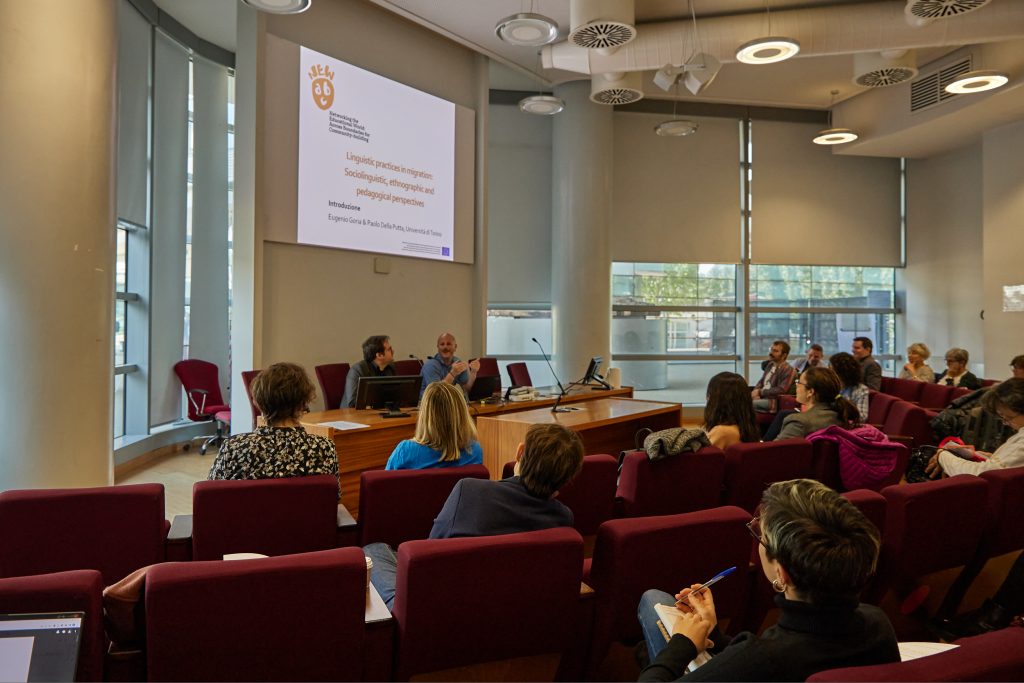 News
NEW ABC hosts a workshop on linguistic practices in migration
On 28 April 2023, NEW ABC partners from the University of Turin organised a workshop dedicated to the study and the discussion of how linguistic practices, repertoires and pedagogical activities change during and after migratory events. The workshop was organised in the framework of the NEW ABC project.
The aim of this workshop was to strengthen the dialogue between neighbouring subfields of Linguistics that deal, from different angles, with the linguistic practices of migrant individuals and communities in Italy.
Several NEW ABC partners took part in the workshop: Paolo Della Putta (UNITO) as an organiser, and Valeria Tonioli and Claudia Vallejo (UAB), Gerardo Mazzaferro (UNITO) and Nicola Nasi (UNIBO) as speakers.
The event was finished with a poster session, moderated by Silvia Sordella (UNITO) about pedagogical perspectives for a plurilingual approach to language teaching.
Here you can see the Book of abstracts of the workshop, and below some pictures of the event.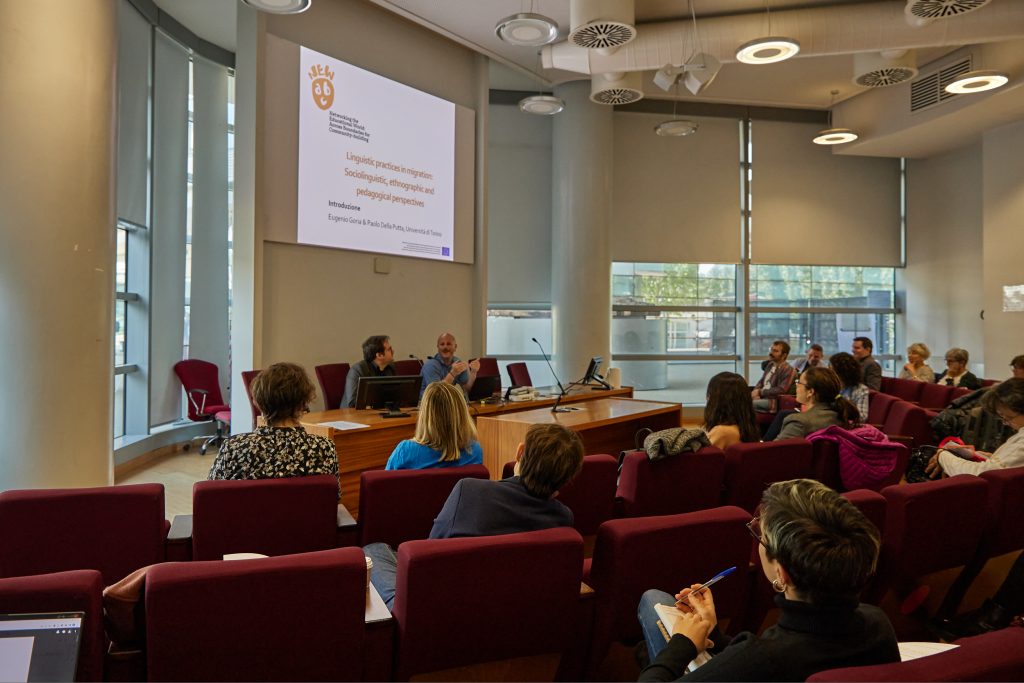 Share on Facebook
Share on Twitter
Share on Pinterest